Get Active – Feel Inspired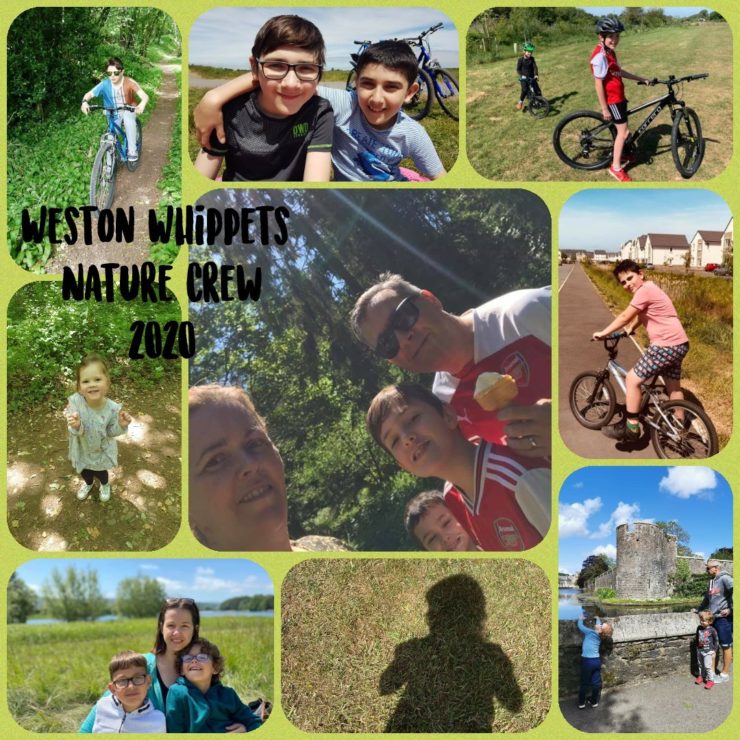 Getting Active During COVID-19 – Weston Whippets
Weston Whippets became a Running Club back in 2017 when the founder member took on the LiRF (Leadership in Running Fitness) training to deliver 0 to 5k running courses. The club has grown rapidly and we now have over 225 committed members running varied distances. All of our sessions are run by a team of LiRFs, CiRFs (Coach in Running Fitness) and a support team. Each week we deliver up to 11 different sessions or courses.
Lockdown has hit our members and our lead team quite hard. A huge number of our runners come to our sessions for the social aspect. We are a club who loves to run or walk and have a good old chin wag and laugh. So, to have the freedom of our club to release our life pressures and relax has been very difficult for a lot of us.
To help our whole club cope with this new lifestyle, our committee and some members of our lead team have arranged a number of different activities to keep everyone going, to help with the running motivation and to keep the mind active.
Ian has successfully delivered a Virtual 10k course, we have seen this group improve in not only pace and distance but also their running confidence. This has been a huge boost to them.
Abbie has continued to lead our Mental Health Team, ensuring that our MH Champions have been available if needed and posting up as often as possible to remind our members that we are here.
Shelley and Helen have organised a Virtual Camping Weekend. During the weekend, those taking part had fun working on lots of different activities including "Grow your Socks", enjoying nature, den making, camping out, decorating lanterns and making bug hotels amongst other things. During the weekend we raised over £250 for Weston's Samaritans branch.
Lenna and Shelley have been hosting a book club and the team have now read more than 5 books. The highlight so far has been reading a local authors book and that author then setting us the questions and offering us the next book to read. We all felt a little starstruck!
The club has also been posting up a daily challenge to keep the brain going. We have had general knowledge, music, picture quizzes and this has kept a number of our team going with the winner delivering the next quiz.
Julie and her team have been seeing weekly running, walking or cycling challenges to keep us as active as possible. You may find some hidden rocks with the letters WW in green on them, these are from a couple of our challenges.
So, although the last couple of months have been quite challenging, upsetting and draining, our club has continued to motivate our team, to push them to get out and move and we have continued to be a huge part of our members lives.
We have all struggled, but most importantly we have gotten through this time together and that had made a great team that is able to adapt, support and nurture.
Virtual yoga as part of the Move Yourself Project
As part of Sport England's Tackling Inactivity and Economic Disadvantage Fund, North Somerset Council was awarded £100,000 for a multi-agency project to increase physical activity in those interacting with We Are With You (formerly Addaction), Impact North Somerset and the Substance Advice Service. The aims of this project are to provide fun and engaging activity sessions to complement participants' recovery journey and beyond, create a diverse programme that is welcoming to all abilities and build confidence and support those who would like to try and increase their physical activity.
Throughout the project so far there have been a number of activities that have been trialled based on service user feedback. These include walking groups, boxercise, boxing (non-contact), coached running, pilates and yoga. The sessions with the most uptake have been Pilates and Yoga with feedback stating that these session help participants with injury and relaxation.
Currently, due to government guidelines for COVID-19 all face to face sessions were cancelled. However instructors have been looking into providing sessions digitally. Virtual yoga is currently being trialled with participants adjusting well and positive feedback received. Sayeeda Alam, who is the teacher of these sessions states:
"Continuing the sessions via the online platform is crucial to maintaining the service users recovery and well being. Having some sort of 'normal' routine where the service users can continue to spend time on themselves physically and mentally, especially in the midst of our current disrupted social situation will really help keep them on track. And with yoga – consistency is the key to really reaping the benefits of the practice."
(Sayeeda's website is available here)
It is the hope that this virtual session will continue to grow in popularity so that the project is able to assist people in their recovery journey both physically and mentally during these challenging times. If you would like to know more about the project please visit our MOYO webpage.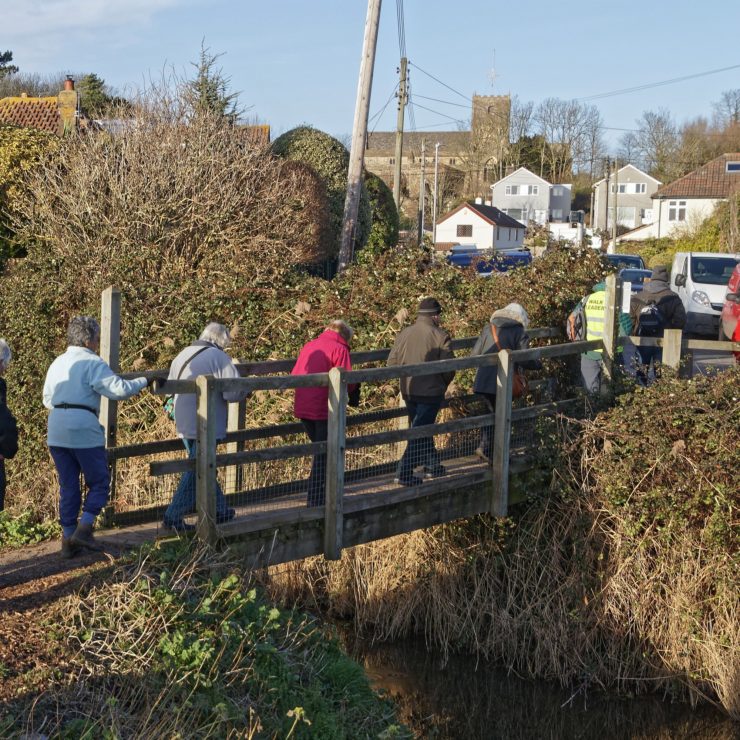 Colin Stone (Health Walk Leader) and Molly Verstage (Walker)
A couple of weeks ago, I was leading the long fast walk and found myself chatting to someone who I think is a rather exceptional new lady walker, Molly Verstage (age 90). We had a lovely chat and I asked her if she would mind sharing her impressions of the Health Walks. Her personal words are certainly powerful enough to encourage many others to join us.
"I have just started doing the Health Walks in Nailsea on a Monday morning. I saw the notice on the board in the Health Centre and thought I would go along because it sounded like a good way of getting out of the house and meeting new people. Of course the added benefit is that it helps me keep fit!
I like the fact that I can choose from a number of groups to walk with. There is a group for people with zimmer frames, another that is just 30 minutes long, another 40 minutes and then two groups that do an hour walk, one at a steady pace and the other a bit faster. So far I have done two fast 60 minute walks and one 40 minute walk and have enjoyed them all immensely. We go around areas of Nailsea I've never seen before and have a good chat at the same time. I would thoroughly recommend anyone to give it a go.
Health Trainer / Go4Free case study: Eunice McAdams
I signed up for the Go4free scheme as I no longer believed in myself, my self-esteem was low, I felt 100 years old, I had put on weight and I cried a lot, something had to change.
I was told about the scheme and decided to go for it. At first I was apprehensive and convinced a friend to apply so we could go together, what did I have to lose, it was free.
You could also sign up for free consultation with a health trainer or any health care professional that maybe supporting you in bettering your health. I was assigned to Carmen, a Health Trainer based at the Town Hall in Weston-super-Mare, and we arranged to meet and discussed what I hoped to achieve from the classes.
After my first class I was hooked. I started off light, or so I thought, a couple of Zumba classes with Violette, she told us to just concentrate on arms or legs, not to put pressure on ourselves, I was absolutely shattered, but I felt great. The best I had felt in a long time.
If you are struggling, you know the people there have all struggled at some point, everyone in the class supports each other.
I carried on seeing Carmen every couple of weeks, for support and encouragement, it was great just to tell someone how I felt, and I felt good. My shape is changing, I'm fitter, I am happier and I now have a whole new circle of friends.
Health Trainer / GetActivePass  Case Study: Mr Alexander
Mr Alexander, who is in his late 70s started using the GetActive vouchers after he was referred to the Health Trainer Service by the physio department at Weston Hospital.
Initially it was to increase the strength and mobility in his leg and to get some regular exercise which would benefit his condition.
When he first started swimming Mr Alexander found things a little difficult as he could not get his leg off the floor of the pool.
However he persisted and with support from the Health Trainers, over the coming weeks he got stronger, more mobile and the swimming became easier until he was able to swim without any problems.
Having used all his vouchers he told us he is able to swim normally and his leg is much stronger and he feels fitter.
This shows that it's never too late to start being more active and reap the benefits from doing so. He said that without the support from the Health Trainers he probably would never have gone swimming.
He said he now enjoys swimming with his wife and goes at least once a week as well as doing other physical activities to keep himself strong, such as walking.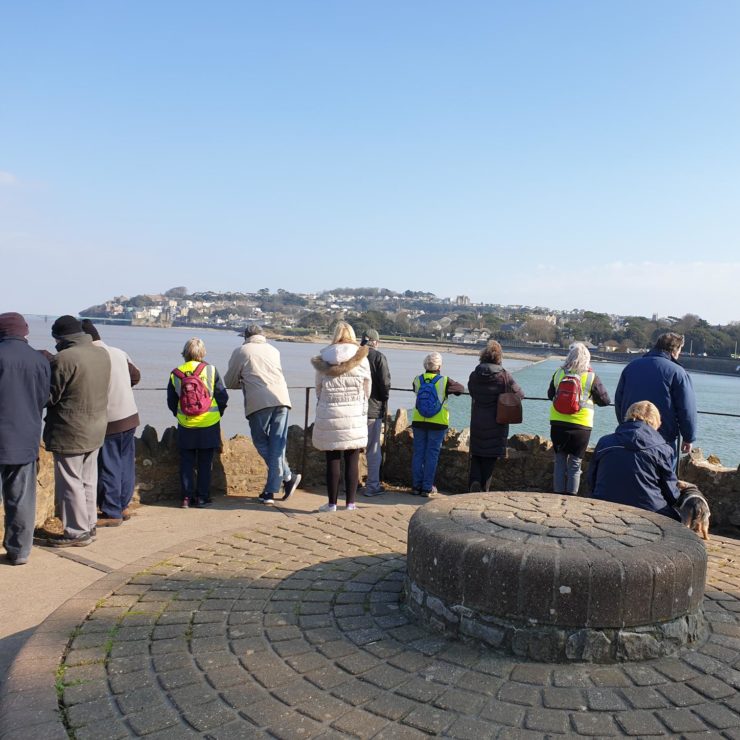 Health Walk case study: Clive 
Following the sad passing of his wife, Clive felt that he needed to 'get out there' again. Feeling motivated to exercise, meet new people and socialise, he decided to join one of our Health Walks. Overtime, Clive gained confidence and is now a Walk Leader; encouraging others to reap the same benefits as he has experienced from the scheme. He explains that the Health Walks have 'expanded his horizons, introduced him to people of a similar mind and given him a purpose again'.
He comments that the social aspect of the Health Walks has contributed significantly to his wellbeing. For anyone thinking of joining a Health Walk, he wants to let them know that 'age should not prevent anyone from taking part as the walks cater for all abilities.'