Why should I lose weight?
Gaining weight is often a gradual process, it happens over the years as a result of modern-day life and the odd unhealthy habit.  Extra weight causes fat to build up around vital organs, making it harder to the body to fight against serious health problems like cancer, heart disease, stroke and type 2 diabetes.  If you are overweight or living with obesity, lowering your weight can help reduce your risk of developing serious diseases.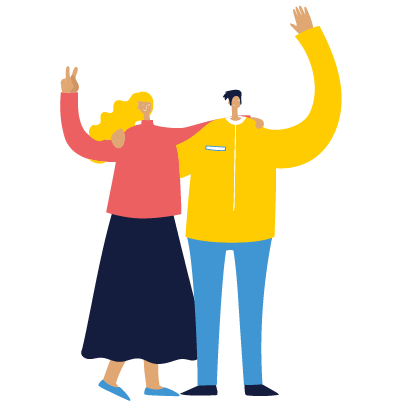 Let us help you
Our Healthy Lifestyles Advisors can support you to lose weight, eat well, get active, stop smoking with 1-1 and group support available over a duration of 12 weeks, take our Health MOT to check if you are eligible and register for support. Once you've registered we'll be in touch.
Contact the Healthy Weight Team
North Somerset Council (Public Health team)
Town Hall, Walliscote Grove Road, Weston-super-Mare, BS23 1UJ
BMI calculator
Use the BMI calculator from the NHS to check your body mass index (BMI) and find out if you're a healthy weight.  You'll be given a personal daily calorie allowance if you need to lose more weight.
As a guide, the average man needs about 2,500 calories and the average woman needs 2,000 calories a day to maintain their weight.
If you would prefer to use one of our group based weight loss plans, we have teamed up with several local partners to create special offers for you, find out more on our information page.  If 1-1 or group support isn't for you why not try out one of the self help tools available.