The North Somerset Breastfeeding Welcome scheme highlights venues where women can comfortably breastfeed. Nearly 80% of new mums in North Somerset start off breastfeeding, but many find breastfeeding more difficult when they are away from home, and would like more support in their communities especially when visiting cafés, restaurants and shops.
A range of businesses and venues in North Somerset are part of the Breastfeeding Welcome scheme and are making it easier for mums to breastfeed when they are out and about.
In fact,  mums shouldn't ever be made to feel uncomfortable about breastfeeding in public as the Equality Act 2010 has made it illegal for anyone to ask a breastfeeding woman to leave a public place such as a café, shop or public transport.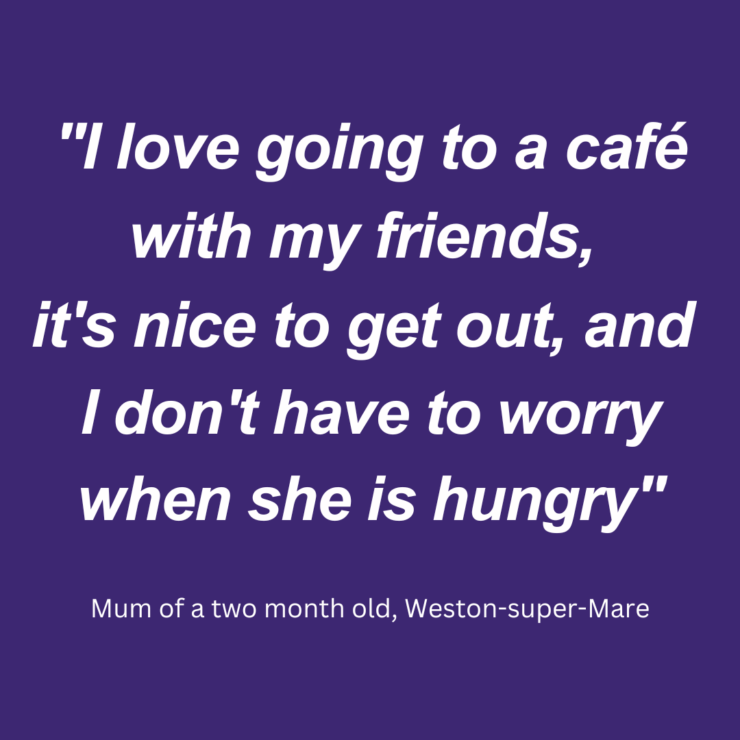 Benefits for your business
Being a Breastfeeding Welcome venue has many benefits for your business and your customers.
new mums like to meet up with other mums so need a supportive venue to do so
mums will share their positive experiences with their friends and family so your business will benefit from return custom
mums are often out and about at time of the day that might usually be quieter, they could help boost your business at these times
knowing you are supporting babies and children of North Somerset to receive the best start in life
free advertising – businesses that are part of our Breastfeeding Welcome scheme get free publicity on our website and on our social media. Also a list of Breastfeeding Welcome venues is given to over 2000 new mums each year!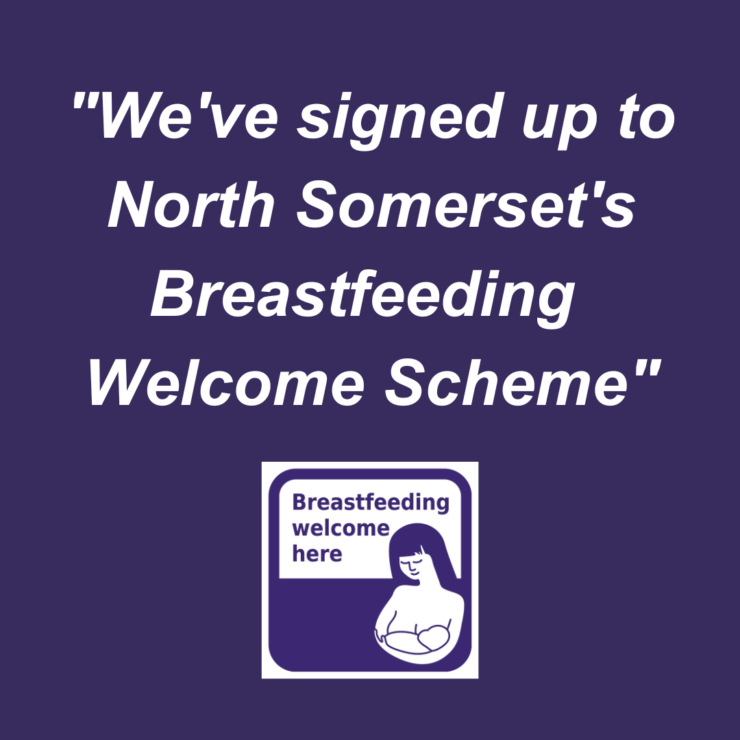 Join our Breastfeeding Welcome Scheme
As a member of the scheme, you agree to:
ensure all your staff know about the scheme
display a Breastfeeding Welcome scheme window sticker or poster
uphold a woman's right to breastfeed