Walking has so many benefits, physically and mentally. Hear from some of our local walkers about what walking means to them…
Ian from Portishead
About six months ago Sharon, one of the current walk leaders at Portishead, asked the group if they would be happy for her husband Ian who has Parkinson'
s to come along and give the walk a try. It wasn't surprising that Ian was nervous about his ability to do the walk as well as feeling comfortable doing so.
This is when the group decided to provide a walk of a mile around the Marina that suited not only Ian's needs but a few of the other regular walkers whose ability to walk with the main group was becoming a struggle.
Over time Ian became more confident and that's when the conversation was had about Ian becoming a walk leader.
He attended the training in September and is now leading this walk. With growing numbers it is a great asset to the group in Portishead and an excellent example of catering for everybody who wish to do a health walk.
It has been witnessed by one of the other leaders that alongside Ian attending an exercise class once a week his physical ability as improved greatly as well as his confidence. He is also an inspiration to others who come along to the Portishead health walk.
Walker H has found walking is great for her physical and mental health
I started 'going for walks' during lockdown 1 and found it really supported my wellbeing and offset some of my weight gain when we were confined to our homes much of the time. It has now become part of my routine and am walking in a more structured way – first thing in the morning, a quick one at lunch time and in the evening for sunset on sunny days. I have begun walking regularly with friends which aids motivation on days when I'm tired or feeling lazy. Making arrangements helps! I plan to increase walking with others at specific times as I still weigh significantly more than my pre pandemic weight, and I value my health but have not felt I've had time to focus on it in recent times.
A month ago I made the decision to prioritise my health and establish sustainable routines doing things I enjoy. This has included kayaking, attending more music gigs and walking several times a day, doing between 10 and 15 thousand steps a day depending on my schedule. I've found that I'm more productive, after previously thinking I didn't have time for exercise. I've continued to lose 2 or 3 pounds a week and have so much more energy. I live on the coast and there are so many lovely walks nearby. I walk in the mornings, lunchtimes and evenings, with friends or alone with audiobooks, music, podcasts or just the sound of the waves and the birds! Walking is great for thinking things through or taking in the beauty of our environment. I really value my health and am very grateful to be able to do what I do.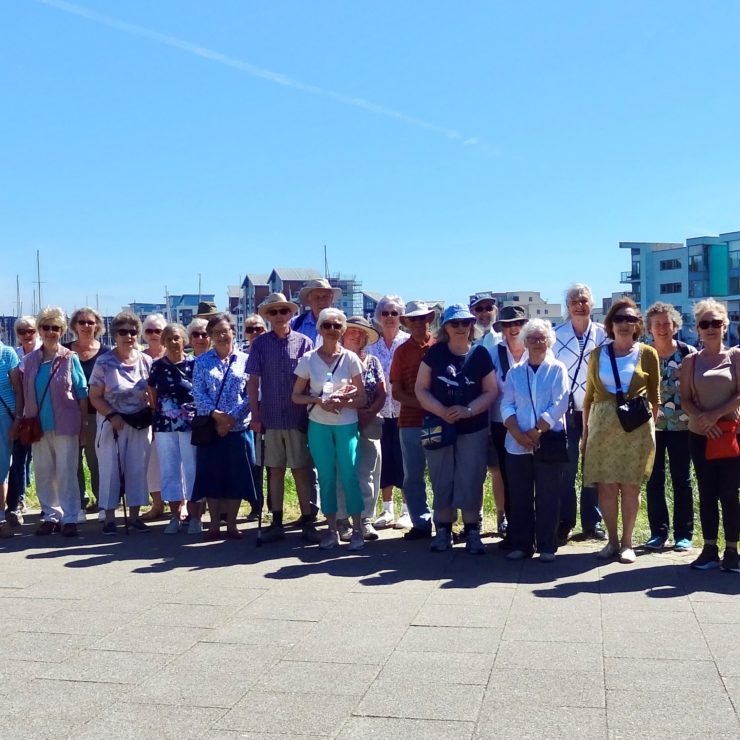 Teresa from Portishead
A big thank you to everyone who organises and leads the health walks that happen every Monday in Portishead.
I lost my husband Chris on Christmas Day 2020 and we then went into lockdown for three plus months.
I walked alone during lockdown then joined the walking group in April 2021 when Covid allowed.
Walking was my way to stay 'sane' in my grief and joining the group was amazing. I was welcomed by everyone and I have made some very good friends who I walk with every week. Your walking group was and is my lifesaver and I am sure this is true for other people for many different reasons. Long may we walk together.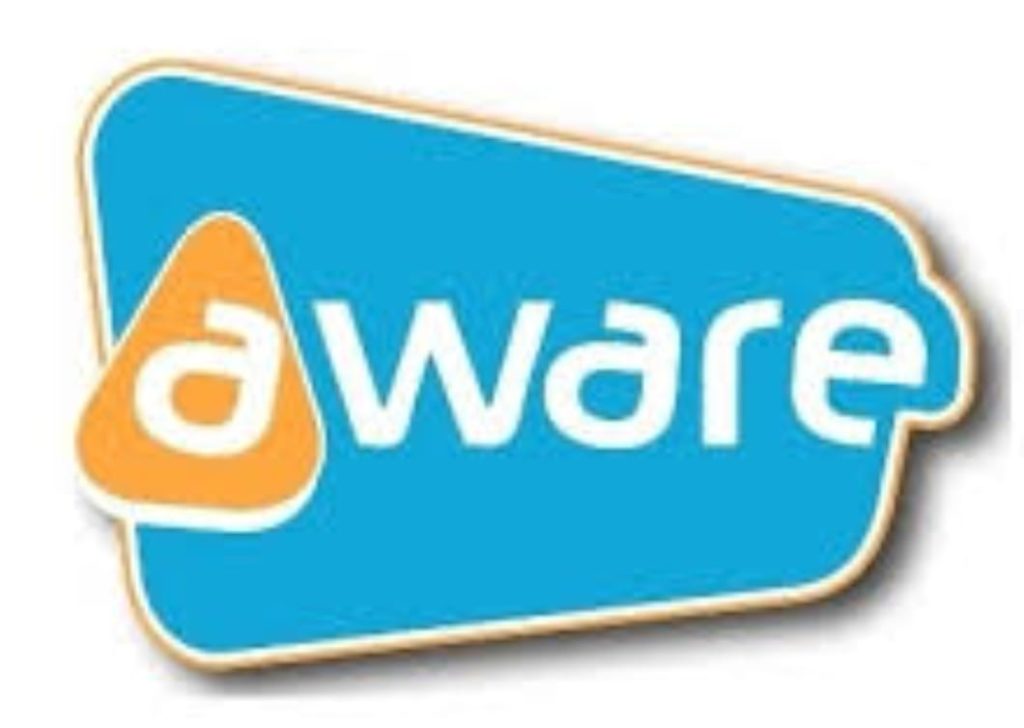 A walker from the We Are Aware organisation who support individuals with long term mental health conditions
As someone who struggles with both physical health problems and depression, I made a decision to get more active, in the hope it would help both these issues.
I am definitely not a gym bunny! I realised that getting more active would only work if it was something I enjoyed, so that I would stick to it! Jogging and going to the gym are my idea of hell, to be honest! But I have found that walking, playing Badminton, going to Dance Fitness classes, and swimming are so much fun for me, I don't even think about the fact that I am exercising! So my advice to anyone who would like to take up walking, or get active in any other way, would be to just start slowly, and think about what you might enjoy. There is no point in sticking to something that is really not your thing, as it will only discourage you! You might be someone who loves the gym, or football, or whatever it is.
I have found there are more benefits to walking and getting more active than I had previously realised! It helps my physical health, in that I have more energy and stamina than I did before I started. But it also helps with the depression too. While it is not a cure for it, it does release a load of feelgood hormones whenever I have a go!
Helen from Weston
The reason I enjoy walking is simple really, my husband is disabled and I have been looking after him for ten years now. To say it has been hard is an understatement as he had a stroke and now has Parkinson's.
When I am walk I lose myself in thought and my depression is lifted, if I walk with someone else it's even better. During my darkest times it has been helpful and it is a great help with all kinds of depression and dark moods. Weston is a great place for dog walking, it's so flat and easy to get around – I love it.
Portishead Ladies Walking group
The group just started as a What's app group, this makes it easy for any lady to join. The group is blossoming and we all finding walking buddies!
We believe the walk doesn't have to be a marathon walk it may just be a stroll around our lake grounds marina in the town. With mental health being all too well documented friends and fresh air is sometimes all the medicine you need.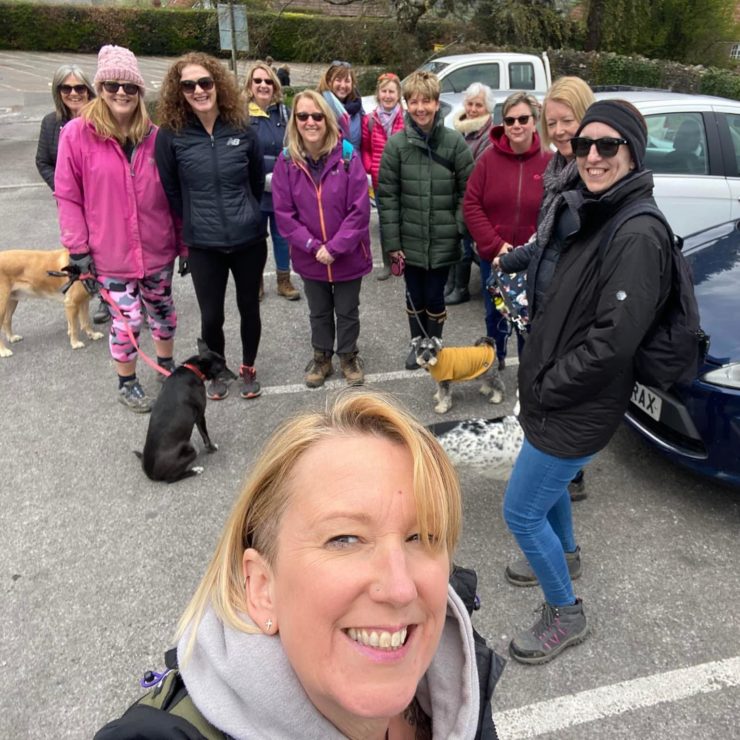 Tori from Wellbeing Walks for Women North Somerset
Our first walk was April 2021 after I noticed how many people were struggling with their mental health (I am a counsellor) during Covid.
I decided how beneficial just walking with a group of ladies could be & how safe and supportive this could be where women would feel both free and empowered. For the first few walks there were only around 5 or 6 of us. But as the walks have become more widely known the last few have had 14 to 18 women attend.
The walks are free and anyone can join them.
Walking certainly allows you to have someone or others physically near, not with answers, not even saying anything if you don't want to but still resulting in positive mental effects by being in nature.
Brenda
I wanted to let you know that through your Health Walks Allan and I carried on walking after the walks had to be postponed. It has been invaluable to me to be able to get out and wonderful to get to walks I would not have been able to get to on my own. We managed to walk to the top of Crook Peak and the last walk we did 13,803 steps. We take things slowly looking for any wildlife and any wild flowers and the scenery has been amazing.
Carol from Backwell
I've always loved my walks but when Covid-19 hit and we became isolated from friends and family my walks became even more important. So much so I printed out maps from openstreetmap web site of my local area and set myself the challenge of covering every road or footpath. I downloaded Maverick on my phone and love the way it tracks my routes, tells me how far I have walked and how long it has taken. Then I colour in the routes on my map, not many left to complete!
I'm fortunate enough to live in a beautiful and fairly rural section of North Somerset, just outside Backwell, and the countryside views and bird life make it so enjoyable. Love the way other walkers always smile and say hello, only precaution I have to take is to keep my eye out for cyclists who don't ring their bell! My husband sometimes joins me with his camera so those walks take a little longer! Walking clears my mind, relaxes me and makes me feel much happier.
Nick from Weston
For me getting out in the fresh air is such a tonic for clearing my head and feeling more positive. Walking is a great opportunity to take time to really see what's around us. Instead of glancing at the trees you can study each individual one and marvel at the intricacies of bark, branch and leaf.
It's a chance to listen too and put away the mobile phone for a while to give technology a rest. We're so lucky where we live. We regularly see deer in the woods as well as a multitude of pheasants and ducks by the river. Depending on where you go walking can be such an immersive experience and good for body and mind.
Mike from Weston
I've found that walking through this pandemic has really been a great help to my Mental Health. I've been walking My Wednesday walk (The Victorian Café) and my Friday walk (Weston Museum) walk regularly. I started off catching the bus to town but now I walk from home to get my 5 miles a day in. Also setting myself a goal as helped me no end. Doing the Lands' End to John O' Groats Virtual walk has not only given me something to focus on but it's been a great help with me keeping very active.
Bernie from Portishead
A daily walk has given me a greater appreciation.
Since Covid graced us with its presence in March 2020, and our way of life changed so radically and suddenly, one of the things that has helped to keep me sane, or as close as I'll ever get to sanity, has been a daily walk, normally from home. With other activities, of all sorts, being widely curtailed, walking has really come into its own and has given me a greater appreciation of the benefit of being out in the open air and returning home pleasantly tired and feeling that at least I've achieved something today!
Living close to the Nature Reserve in Portishead I have spent much time enjoying that open space and as this side of the town is pretty flat have tried to walk over to the other side of the town at least once a week to remind me what climbing a hill feels like!
With light, hopefully, at the end of the long tunnel that we have all been in I'm looking forward to the resumption of our organised Health Walks, particularly those slightly further afield, to places like Sand Bay, with its spectacular scenery or even our occasional trips into the centre of Bristol for a walk round the Harbourside followed by a quality coffee, or even something stronger, at one of the wide range of hostelries in the neighbourhood.
Karen from Long Ashton
A challenge kept me motivated even on cold and wet days.
Back in January, in the depths of winter and lockdown, I was looking for a new challenge. I came across walk 1000 miles which is a virtual walk from Land's End to John o' Groats, which encourages you to walk every day to reach the goal distance. I have found it so motivating, even on cold, wet days, to get out and walk for an hour or so and then see my progress on the simple app and check whereabouts in the country I have reached. Walk 1000 miles even send you encouraging progress messages. Highly recommended, try it and see what you think!
Weston Wednesday evening walker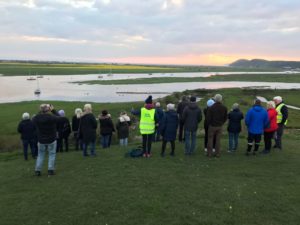 The top reason I walk is because I live on my own. Although I am still working, my job can be quite lonely so when I come out on a Wednesday night I not only enjoy going places I don't normally go, I enjoy the social drink and laughter the group brings after the walk.
Weston Monday afternoon walker
I love the fact that I am taken care of on a health walk, I don't have to think of where to go and if I might get lost, I just turn up at 2pm. I certainly would not go to these places on my own.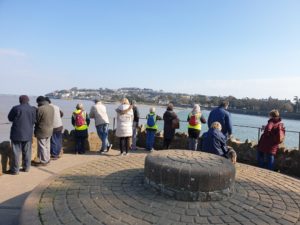 Clevedon Friday morning walker
I have been very unfit of late and I need that motivation to get out of the door and this gives me just that. I don't think I could deal with anything else more strenuous to be honest, although at times that can be frustrating when I think of what I used to be able to do. I hope I can keep coming out and take part in a health walk for many years yet.