If you would like to help others get healthier, love being out in the fresh air and you are reasonably active yourself, then becoming a volunteer health walk leader might be for you.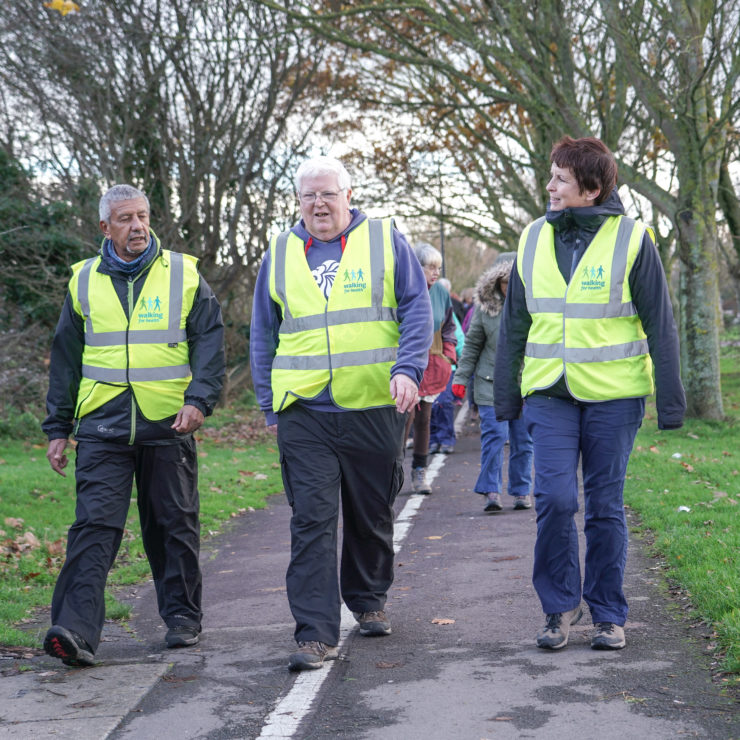 We run volunteer health walk leader training that will give you the skills you need to support a current health walk or start a new one in your area. The training ensures all our walks are managed to a high standard, giving our professional partners confidence to signpost the people they support to the walking programme.
New leaders can help to start new walks in new locations and can help to make sure that all abilities are catered for.
There are many ways you could help besides leading the walks, such as helping with route planning, risk assessing, being a backmarker or taking on other paperwork that is crucial to the success of the health walks programme.
Our next training day will be on Wednesday 24 January, 10am to 1pm at Castlewood in Clevedon 
Please contact us if you are interested in attending on: 01275 882 730 or email: getactive@n-somerset.gov.uk
Walk leader training poster Jan 24 (PDF, 94 KB)