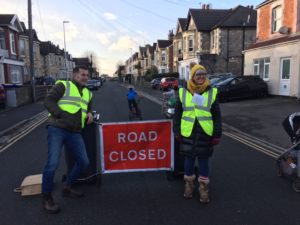 Play Your Way aims to:
improve the health and wellbeing of children and families
reduce social isolation for residents that live alone
empower residents to create a more cohesive neighbourhood
Play Your Way is facilitied by North Somerset Council's Street Works and Public Health teams and adopts the principles of the national Playing Out organisation. If you and your neighbours wish to close your street please read the information below and watch the simple four-step guide on the National Playing Out website.
The next step is to contact our team.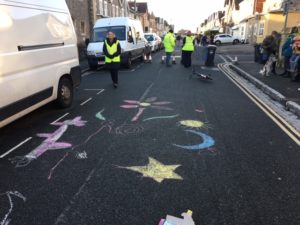 Principles of Play Your Way
Play Your Way can be held on agreed dates and times:
• for up to two hours
• once a week, twice a month or monthly
• out of school hours and during daylight hours
Streets are closed to through traffic, however vehicle access for residents is maintained. The closure must be supervised by designated stewards. Resident vehicles that leave or enter the street are escorted by a steward. There is currently no charge for a street closure under this scheme and approved signage and other resources for eligible streets can be provided. Parents/carers are responsible for the safety and supervision of children and vulnerable adults in their care at all times during the street closure.
For more information, please contact GetActive@n-somerset.gov.uk, or call 01275 882 730.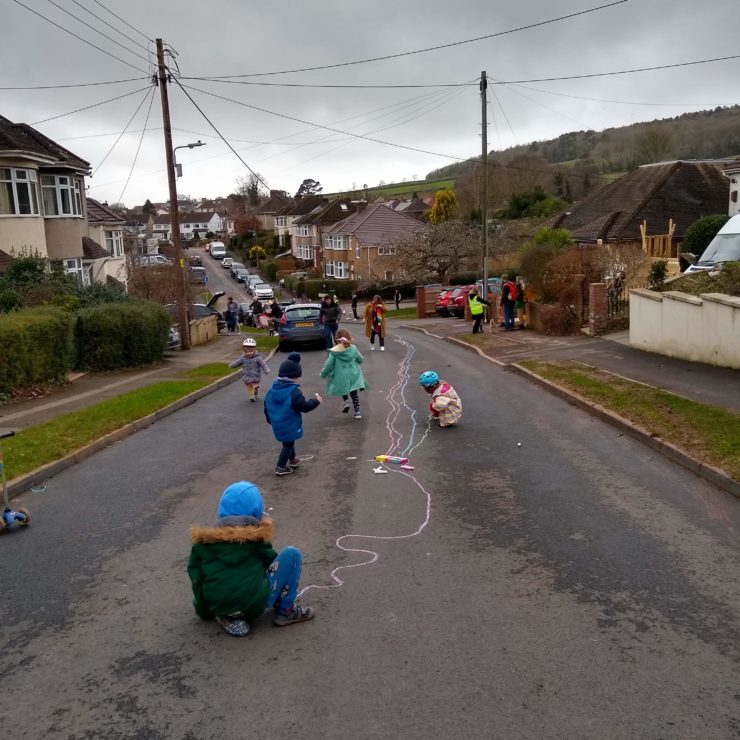 Suitable streets
• cul-de-sacs and no through streets
• residential streets serving cul-de-sacs and hamlets
Streets that are unsuitable are those with:
• a bus route
• scheduled road works or emergency works
Help to organise street play
The national organisation Playing Out provides free resources and advice for residents about enabling street play.
As well as instructional videos and a step-by-step 'manual for organisers', you can download template posters and other materials or contact them directly for advice