Clevedon Medical Centre 'takeover' Clevedon Salthouse Fields parkrun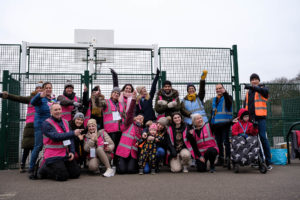 If parkrun was the medicine, what is the dose?…. 5K, once a week, 9am. 
Clevedon Medical Centre staff hosted a 'takeover' of last Saturday's parkrun (4 March 23) in Clevedon.  Assisted by some of the seasoned pros, six doctors, one social prescriber, one GP deputy manager, two pharmacists, one nurse, two medical administrators and one public health practitioner from North Somerset Council, volunteered as marshals, timekeepers, barcode scanners, park walkers and tail walkers. 
Clevedon Medical Centre is a parkrun practice. This means they are committed to promoting awareness of parkrun, and the positive impact physical activity and volunteering can have on health and wellbeing.
Parkrun is just one activity that can 'prescribed' by our social prescribing team.
GP Rebecca French said that "Attending today means many staff now better understand the event, particularly the inclusive ethos". The team passes a big thank you to Clevedon Parkrun for our warm welcome. 
To take part in ParkRun, find your local one here: www.parkrun.org.uk/events/events
Thanks to Mike French Creative' for the pictures.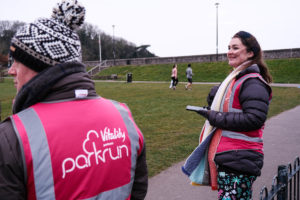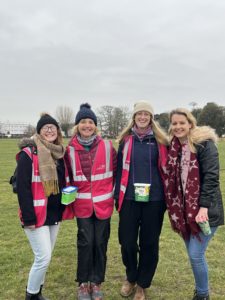 Visit your local ParkRun in North Somerset:
Ashton Court – https://www.parkrun.org.uk/ashtoncourt/
Clevedon – https://www.parkrun.org.uk/clevedonsalthousefields/
Weston – https://www.parkrun.org.uk/marineparade/
There are also Junior ParkRuns in Clevedon, Weston-super-Mare and Yatton.
ParkRun is always looking for volunteers so if you fancy being part of something really special and rewarding go to the following link to sign up: https://www.parkrun.org.uk/register/
Popular articles
Five Reading Well collections are available in public libraries to help you…
---
Free, personalised support to improve health and wellbeing is now available to…
---
Over 60 local good causes have signed up to the North Somerset…
---